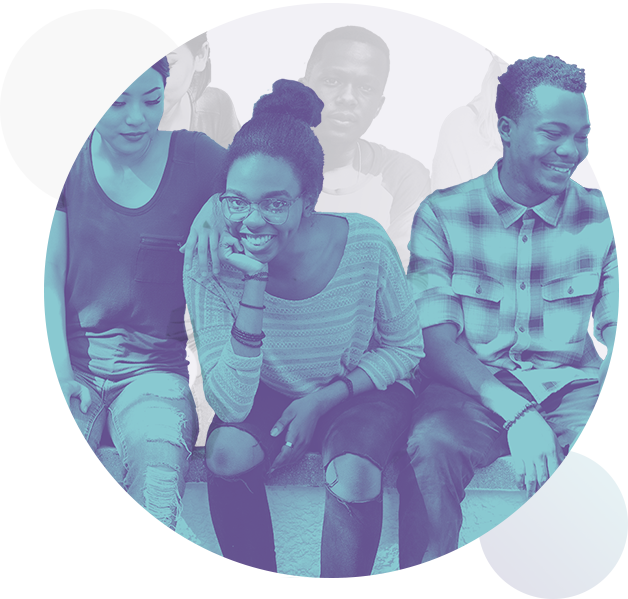 Improve your retention
Guaranteed.
As your students connect and share in our secure virtual community, we bolster metacognitive skills like growth mindset, resilience, and self-regulation, while creating a deep sense of true belonging.
With our full suite — an evidence-based virtual community, analytics, and behavior change intervention tools — GetSet guarantees improved retention.
See how it all works
"GetSet was a game changer for my students and for my retention."
Associate Provost of Student Success
Large 4-year public institution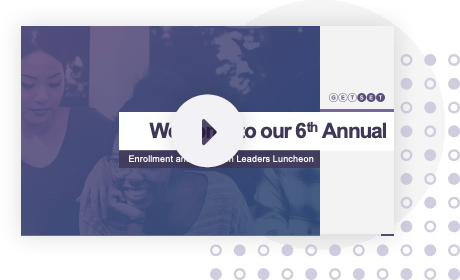 Catch up on our 6th Annual Enrollment and Retention Leadership Luncheon
Our annual luncheon normally takes place in person during the ASU GSV Summit, but this year we went virtual. Our hour long session was packed:
ASU Provost Mark Searle presents the GetSet Retention Leadership Award to Dr. Art Blakemore, Vice Provost of Student Success.

DeVry University's Director and VP of Strategic Enrollment share how they improved student engagement and retention using GetSet.

Our panel of experts answers, "What's keeping you up at night?" and takes questions from our audience, including topics like mental health, virtual learning, and student support.
Watch the recording